Bankruptcy Response
Create, modify, and file PACER documents.
Bankruptcy Preparation
Our products cover each part of the Bankruptcy preparation process. We manage PACER billing, document generation, file checking, and court filing.
Scale Instantly
Whether your organization is among the largest financial institutions or if you are a local bankruptcy firm, we can help you manage your bankruptcy filings. Our bankruptcy response product allows you to expand into filing bankruptcy documents without the added staffing and training hurdles experienced by others.
Powerful Automations
Automatically update bankruptcy statuses, prepare a Proof of Claim, eFile court documents, restructure loans, and sell bankruptcy debt.
Locate relevant cases through our platform, an integration, or the API.
Automatically perform relevant bankruptcy research to assemble a response.
Pause collections, update loan statuses, advance workflows, sell bankruptcy debt, create and file a Proof of Claim, a Notice of Mortgage Payment Change, a Reaffirmation Agreement, and more.
Generate and File Documents
Proof of Claim

Generate and file claims in any district.

Notice of Mortgage Payment Change

Automate mortgage payment change notices.

Reaffirmation Agreement

Create, file, and track Reaffirmation Agreements.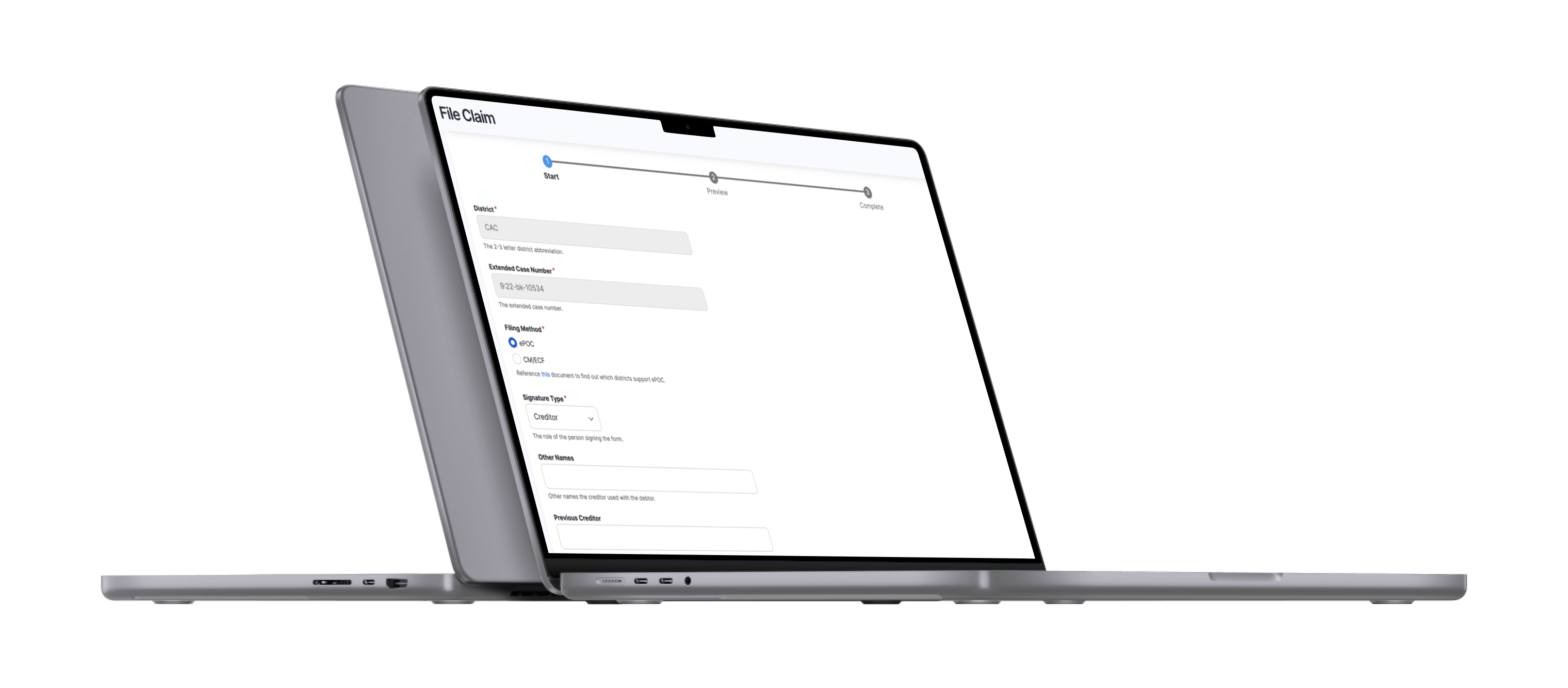 One Form for Any Claim
File claims in any district through a single form.
Automatically import case information to make filing a claim easy.

Claims filing is just a click away.

Track which cases you have (and haven't) filed claims for.
Always a Click Away
There is no excuse for uncollected bankruptcy funds.