a360 and BankruptcyWatch
a360 offers you best-in-class foreclosure case management. BankruptcyWatch adds great POC filing capability.

Generate Proof of Claims within a360
File Proof of Claims without leaving a360
Auto-capture the Proof of Claim paper trail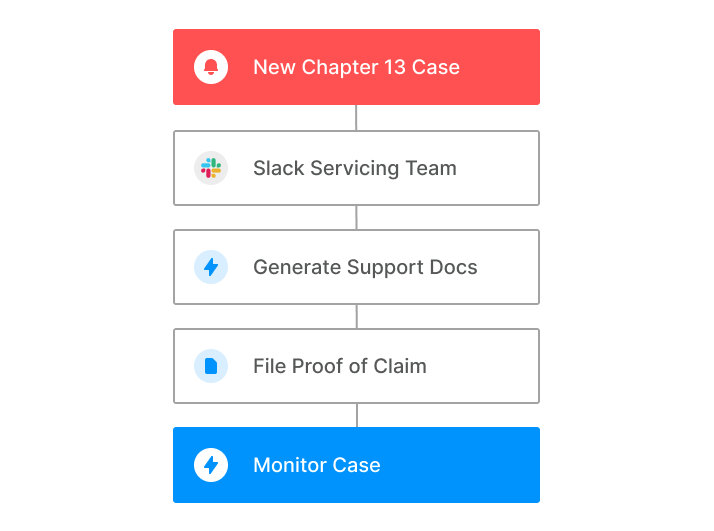 Bring Bankruptcy to Your Workflow
BankruptcyWatch's native integration allows a360 users to receive, access and respond to any bankruptcy case without ever leaving the a360 platform.
View Case Details

View and save bankruptcy dockets, claims, plans, and other documents.

Monitor Consumers

Monitor consumers for real-time filing notifications.

Claims Filing

Automatically generate and file claims.