Filled with palm trees, sunshine, and lenders from across the country, the 2022 Nortridge User Meeting was a must-be-at event in Orange County last week. Bringing together essential solutions and industry leaders, this three-day conference provided the perfect opportunity to network and hear from top execs about the exciting updates at Nortridge. We had the pleasure of sponsoring the Saturday afternoon break and hosting a presentation discussing today's bankruptcy trends and solutions. If you couldn't attend this year, here is a quick recap from the BankruptcyWatch team.
Bankruptcy Stats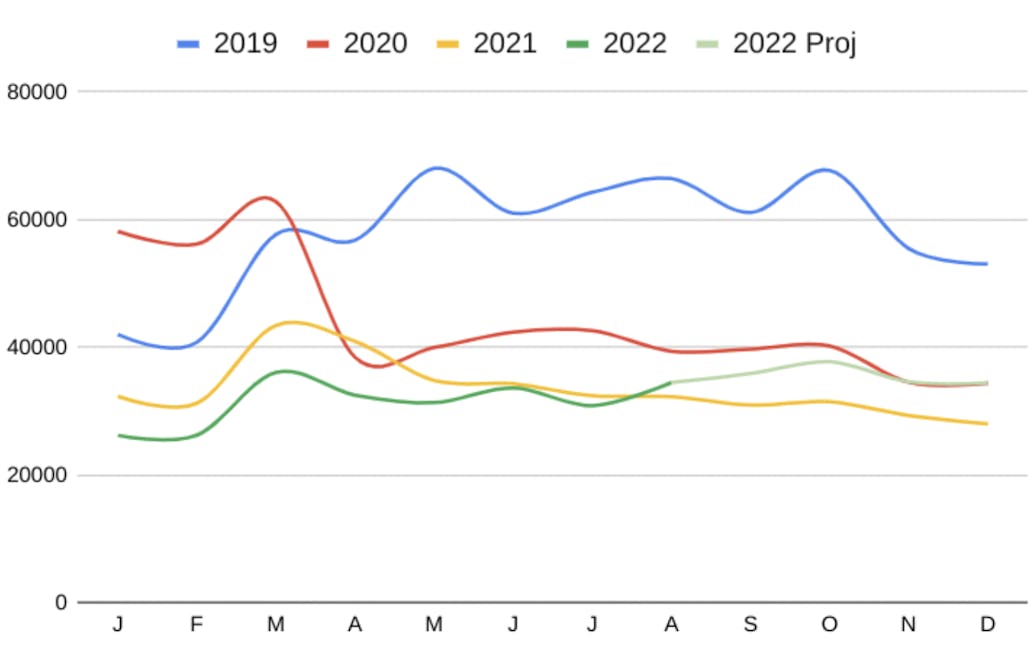 The 2022 Q1 trend is similar to 2021.
July-Aug 2022 saw its first month-over-month increase in 2 years.
Inflation, increased interest rates, and tightening credit will likely push filings upwards in Q4.
2023 is expected to see a significant filing count increase.
3 Steps to Revolutionize Your Bankruptcy Department
1. Actively Monitor Your Loan Portfolio
Many lenders use antiquated techniques to discover new filings that affect them such as:
Process paper/email notifications from the court
Find out during collections calls
Get sued for BK rule violation
Occasionally export file to 3rd party scrub
Nortridge users can easily enable BankruptcyWatch Monitoring and automate all new filing processing.
2. Create Your Action Plan

3. Enable Case Monitoring
Stay updated on important case events
Initiate post-dismissal collections activities
Closeout discharged loans for good
Tools available through NLS today
Monitoring for new bankruptcy cases
Historic bankruptcy Scrub
eFile Proofs of Claim
Bankruptcy Case Management
Demo
Although we didn't record the conference session, we have a similar discussion and demo available on our Nortridge spotlight page.