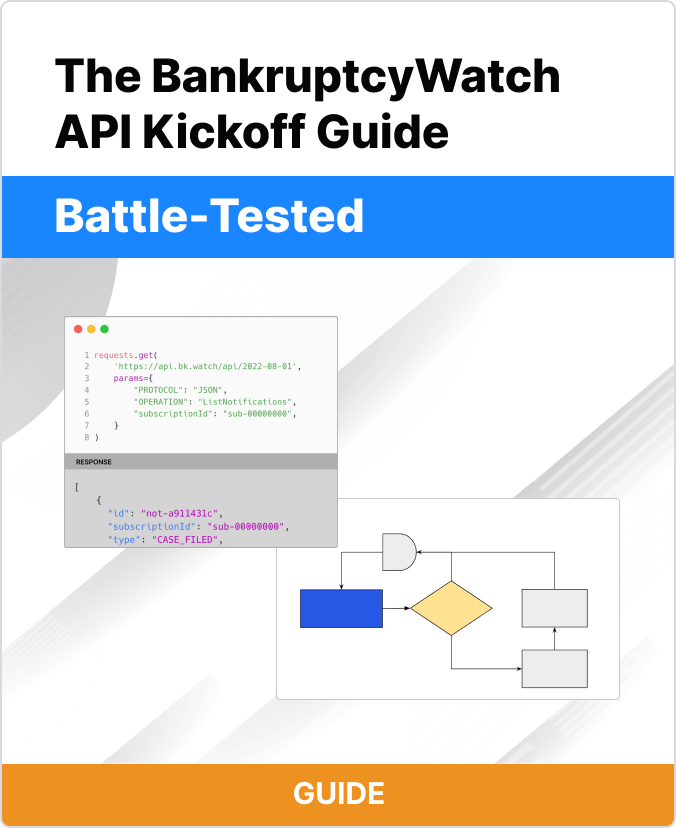 The Battle-Tested API Kickoff Guide
Learn from years of experience developing bankruptcy automation. Explore this guide to quickly kick off development with the BankruptcyWatch API. 
Everything you need to kick off development
Bankruptcy Overview
Includes a basic overview for developers to understand the bankruptcy process.
Developer Resources
Helpful developer resources complete with diagrams and examples.
Recommended Plan
Read our recommended roadmap with time estimates and case studies.